Current Obsessions (of various forms)
-Aveda 'comfort' tea : this stuff is seriously delicious and (as promised) incredibly comforting. To be honest, I am obsessed with all tea -particularly during the winter months- and drink on average 3 cups day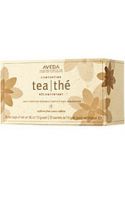 -Pinterest : I am rarely obsessed with websites, but this is way too addicting. I therefore try to limit usage...
-LL Bean slippers : I got some for Christmas and they have been attached to my feet, gradually getting more comfortable with each and every day
-Peanut Butter : Obviously. But more so than usual... (Only organic though. I can't even eat the other stuff anymore - it truly doesn't even taste like pb)
-Hummus mixed with nutritional yeast : Again. Obviously
-Browsing cookie recipes : All I want to do is bake. I need more people to help me eat them though, my batches go to waste!!!!
-My local library : Oops, I'm a nerd. But I've been frequenting this place quite often and its so soothing to enter a quiet place filled entirely with potential new great reads. I've been on a reading binge, too - big non-fiction kick. Currently still on Kathy Rich's 'Dreaming in Hindi'.
Scroll to Top
Scroll to Top
Scroll to Top